Intel Skylake is Here to Shake Things Up, Offers Up To 20% Higher Performance than Broadwell
Intel is gearing up to replace 14nm Broadwell generation with the new "Skylake" micro-architecture, which brings a number of improvements over predecessors.
According to an official document leaked earlier today, the U.S.-based chip maker itself claims the new CPUs will be 10 – 20% faster in Single and Multithread performance compared to "Broadwell" products. That sounds impressive, isn't it?
The information comes from FanlessTech, which recently managed to get details on basic advantages that upcoming Intel Skylake processors have over predecessors. The leaked document also gives a brief overview of the technologies the company has integrated into new desktop and mobile platforms.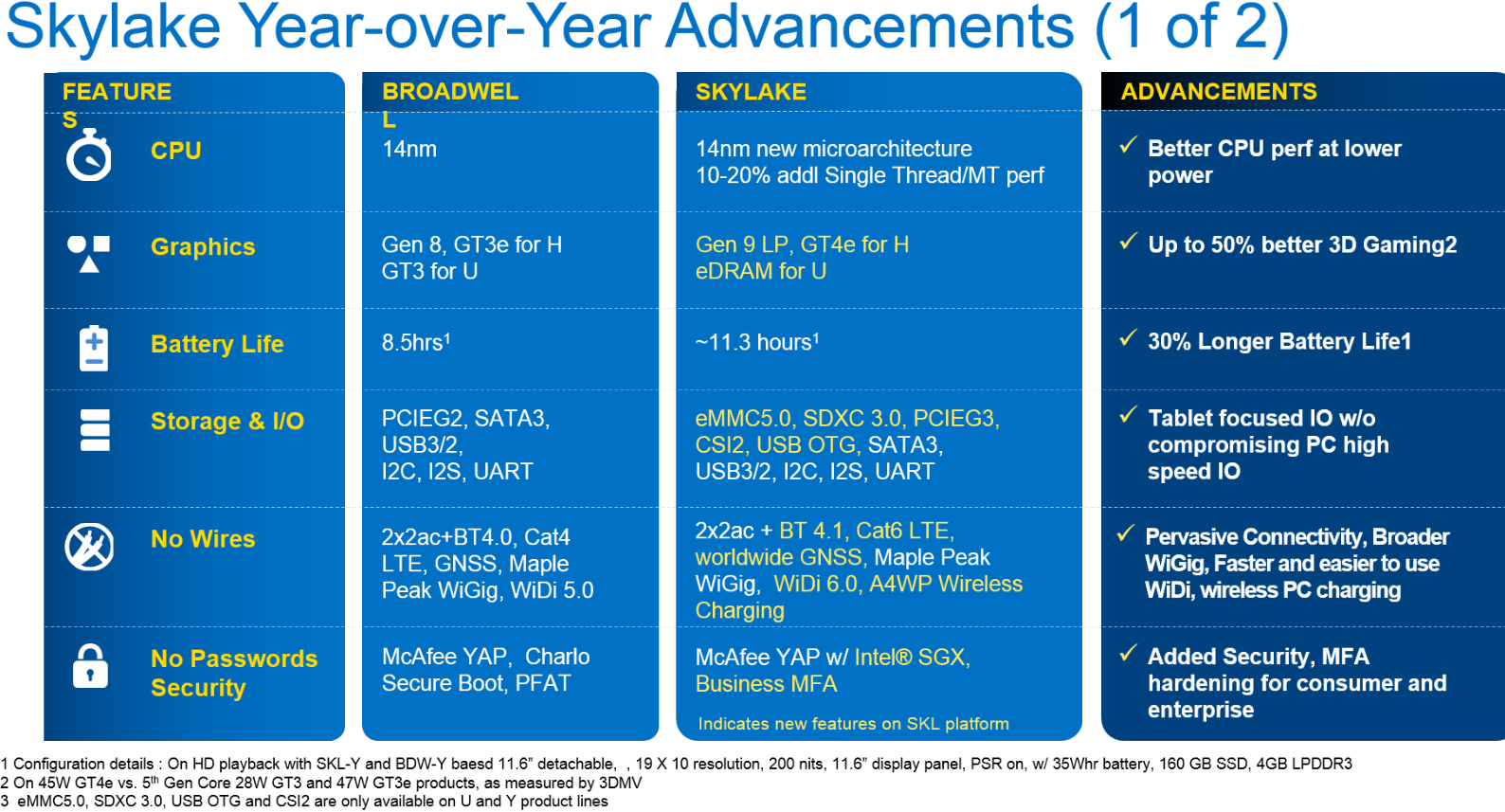 The company expects its desktop CPUs to be around 11% faster than previous ones, whereas ultra-low-power Core M mobile chips are projected to be 17% faster than current-gen Core M offerings thanks to breakthrough clock-rate achievements.
The slides further reveal that the GPU is updated to Intel's ninth-generation integrated graphics core (Intel Gen 9 LP). Featuring a number of architectural enhancements, the new integrated graphics adapter would deliver 16 – 41% performance improvement over Gen 8 cores in 3DMark 11. While 3D gaming is expected to get a staggering 50% boost.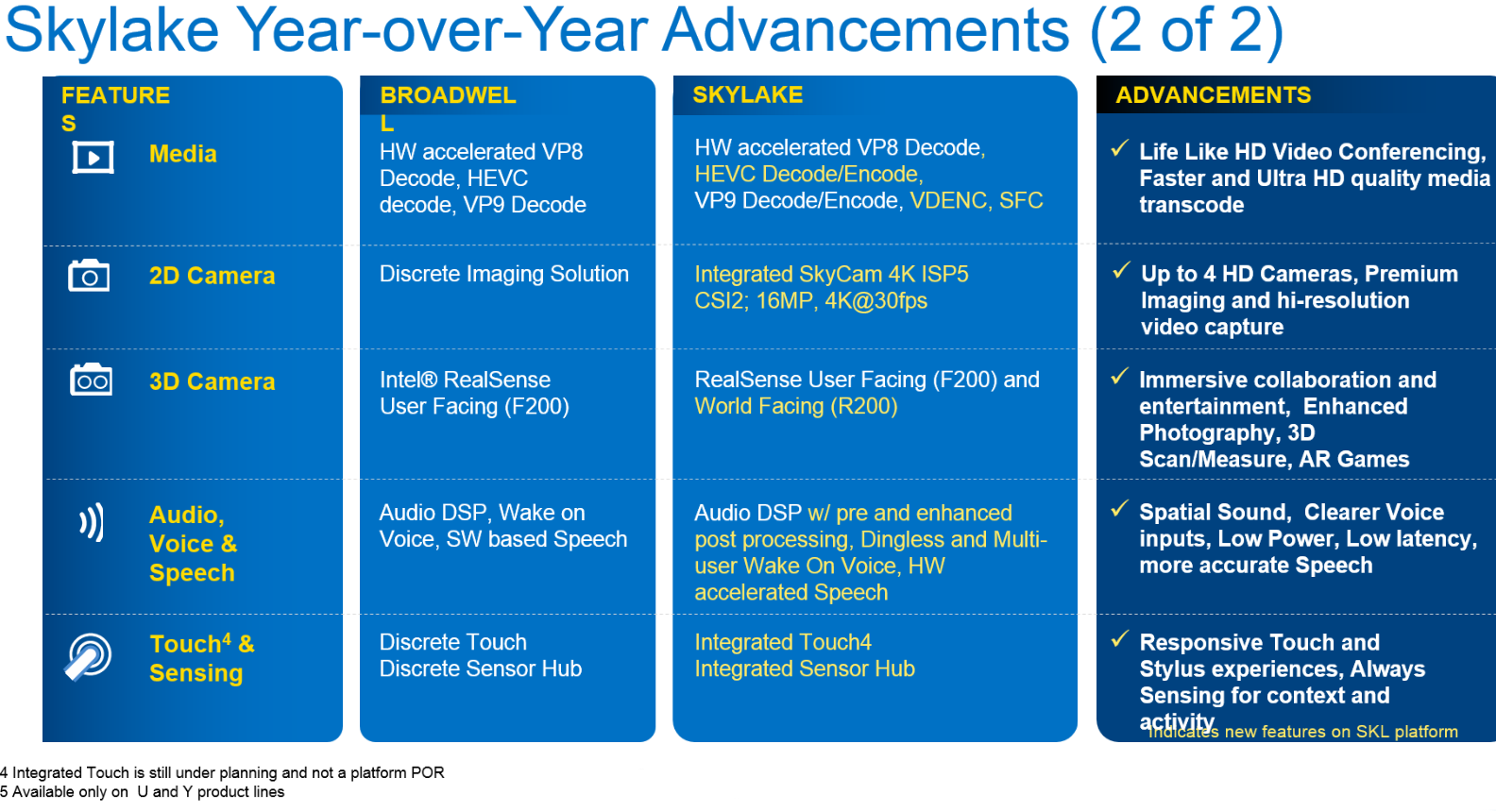 Next-gen Skylake chips will also increase the battery life of mobile computers to a significant margin – expect up to 30 percent longer battery with faster graphics. Hybrid PCs featuring the new chips will be able to offer up to 11.3 hours of full-HD video playback on one charge, according to an Intel's slide.
Intel plans to release first Skylake chips for desktop in early August, following by the launch of 18 new processors for mobile PCs sometime in October.
---
Gohar is the lead editor at TechFrag. He has a wide range of interests when it comes to tech but he's currently spending a big chunk of his time writing about privacy, cyber security, and anything policy related.
Join the Conversation
Load Comments
Subscribe to our newsletter