You Can Now Control Your Wearable Display Through A Belt
Lately, the tech gadget world is abuzz with interactive devices which are so intuitive and making our lives easier by the day. Google Glass was one of the first devices to excite us, though its use has not been justified fully as there is a lot of space for usability remaining.
Once wearable displays like Glass become a daily wear gadget and replace the use of normal glasses, we will be able to control navigation, scroll through the screen and tap options through a belt around your waist.
Coined as "Belt," the device has been developed by researchers at Germany's Ulm University, which still fulfills the actual functionality (that is to hold up your trousers), along with offering options to control your wearable display device. Covered with punk-like touch-sensitive metal studs, the belt can be used by the wearer by sliding their fingers across to scroll lists, tap to make selections, or perform other gestures to navigate the UI on their wearable device without having to touch the side of their head.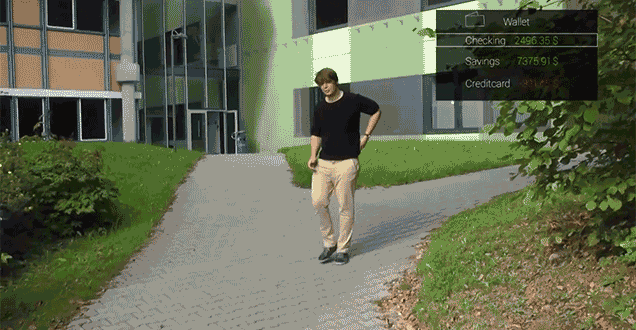 It is up to you, however, whether you want the entire length of the belt to be used as a touch-sensitive controller, or just a scaled down portion above the pockets as per the wearer's requirements. If you want your gestures to be extra subtle, you can simply choose to limit the sensitivity of your belt.
Moreover, the software will be made intelligent enough to distinguish between an accidental brush of your arm against the belt, and an actual gesture, and ignore any unwanted activity that way.
---
Computer Science student who puts thoughts onto paper either through writing or sketching, and considers ideal happiness as a good book, under the open sky, with a cup of tea.
Join the Conversation
Load Comments
Subscribe to our newsletter