NailO Converts Your Thumbnail Into A Track Pad
There are times when your hands are so caught up in stuff that even hand gesture recognition is of no use, let alone proper mouse use. MIT has now found the solution to it by converting your thumb into a track pad.
NailO is inspired by decorative nail stickers, but offers more usefulness than that. Developed at MIT's Media Lab, the multi-layer device—comprising of battery, circuitry, capacitive sensors and a cover—takes your touch as input and sends it via Bluetooth to a mobile device or computer.
Apart from recognizing various gestures, NailO can also be used to type characters, which in our opinion might be a little tedious. However, it would serve best in conditions like cooking or assembling tools where both hands are involved and you want to swipe to the next instruction.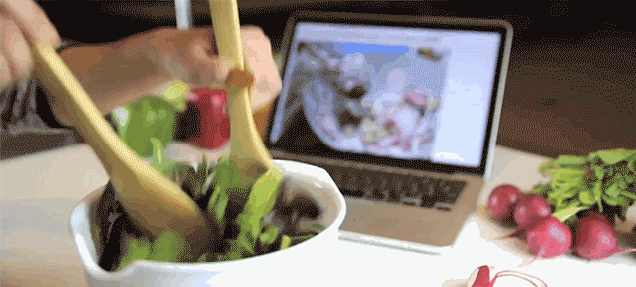 So far the design has shown 92% accuracy and can detect five gestures. There are a lot of other hiccups in the process as well, like finding a small enough battery with durable life, and setting up the antennae and processor so close to each other. Though it is still not enough, the concept is getting there.
If the concept births into a physical reality, it is going to become the primary input device, especially for situations in meetings where using smartphones would be considered unethical. You can also top the device with nail art stickers so it would not look so odd.
"It's very unobtrusive," explained Cindy Hsin-Liu Kao, an MIT graduate student and lead author on a paper describing the system. "When I put this on, it becomes part of my body."
The research team plans to present its work at the upcoming CHI 2015, a conference on human-computer interaction in Seoul. The paper describing NailO has already earned a "Best of CHI" honorable mention.
---
Computer Science student who puts thoughts onto paper either through writing or sketching, and considers ideal happiness as a good book, under the open sky, with a cup of tea.
Join the Conversation
Load Comments
Subscribe to our newsletter