NASA Honors Malala Yousafzai By Naming An Asteroid After Her
Malala Yousafzai, the 17-years-old brave girl from Pakistan, became the noble laureate in 2014, after winning the Noble Peace Prize. Even before winning the most prestigious award, she was being honored from people all over the world for her courageous stance against the militants.
Now she is once again being honored, this time by NASA. The agency is naming a newly discovered Asteroid 316201 after Malala Yousafzai. The laws outlined by the International Astronomical Union, entitle the discoverer to choose a name for the discovery. NASA's Amy Mainzer showed her inner greatness by choosing the exemplary girl Malala.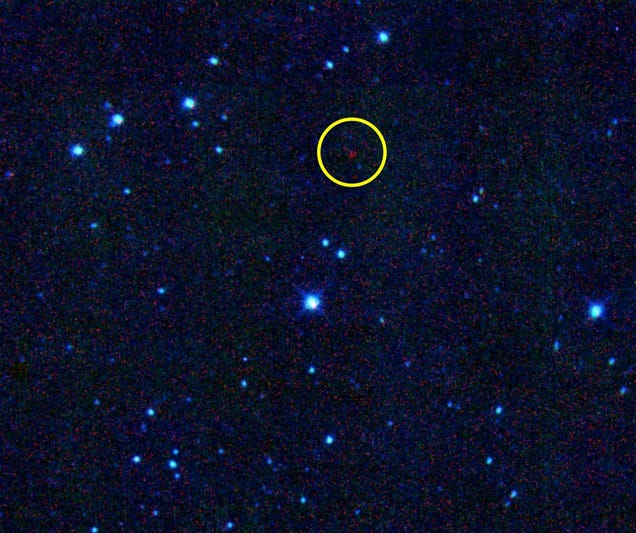 Sharing her sentiments, Mainzer wrote at the Malala Fund Blog:
It is a great honor to be able to name an asteroid after Malala, my postdoctoral fellow Dr. Carrie Nugent brought to my attention the fact that although many asteroids have been named, very few have been named to honor the contributions of women (and particularly women of color).
The name for this newly discovered asteroid is 316201 Malala (2010 ML48). It has been located between Mars and Jupiter. The astronomers observed that the object has an extremely dark surface. The celestial object is 4km (2.5 miles) in diameter, and orbits sun once in every 5.5 years.
Asteroids are small rocky objects which orbit around the sun. They are small with respect to other celestial objects otherwise a single collision of any of these rocks with Earth can suffice for huge destruction.
Back to the noble laureate, Malala is now considered as an ideal human rights activist in Pakistan. Her major achievement was to confront terrorists who wanted to deprive girls of education in North-West Pakistan.
---
Abubaker Zahoor writes on diverse topics with special interest in innovations, tech-ethics, and inter-and intra- organizational business relationships.
Join the Conversation
Load Comments
Subscribe to our newsletter