Metal API Benchmark Results Surface
With the recent release of Apple's OS X El Capitan, Ars Technica decided to benchmark their low level "Metal" API which was originally introduced with iOS 8.0. The API combines OpenGL and OpenCL functionality under one roof and is basically designed to bring performance benefits to iOS that other APIs such as Direct3D 12 bring to Windows.
The tests were performed on four Macs, each with a different GPU:
• A 2012 Mac Mini with a Core i7-3615QM and an Intel HD 4000.
• A 2012 iMac with a Core i7-3770 and an Nvidia GeForce GTX 680MX.
• A 2015 Retina MacBook Pro with a Core i7-4770HQ and an Intel Iris Pro 5200.
• A 2015 Retina MacBook with a Core M-5Y31 and an Intel HD 5300.
The benchmarks however don't seem to be very impressive, mostly at par or underperforming when compared to OpenGL. The OpenGL version of GFXBench consistently beats the Metal version in the T-Rex, ALU, and Texturing tests. And usually it's not winning by a little; it's winning by a lot.
However, Metal API does excel at the Driver Overhead test since the one of the main goals of the API is to offload more work to the GPU so that the CPU is free to handle physics and AI.
The gains in these tests vary widely from GPU to GPU, going up to 35 percent on Intel HD 4000 and an amazing 609 percent on GeForce GTX 680MX. The HD 5300's Metal tests were unfortunately still lower than the OpenGL tests, possibly a sign that its low-voltage CPU needed to throttle down under load.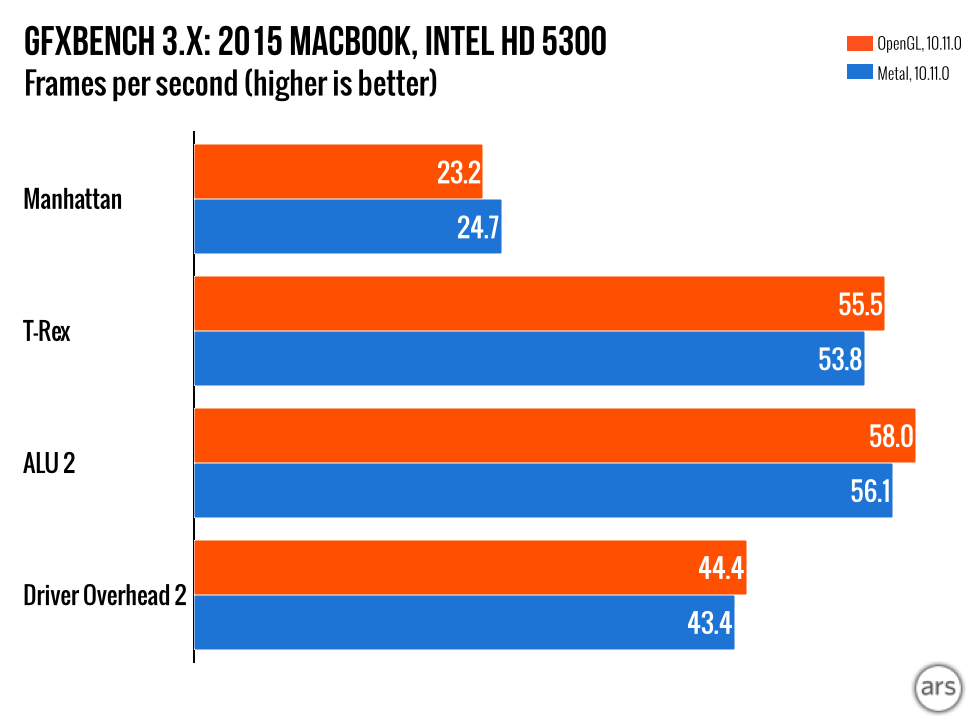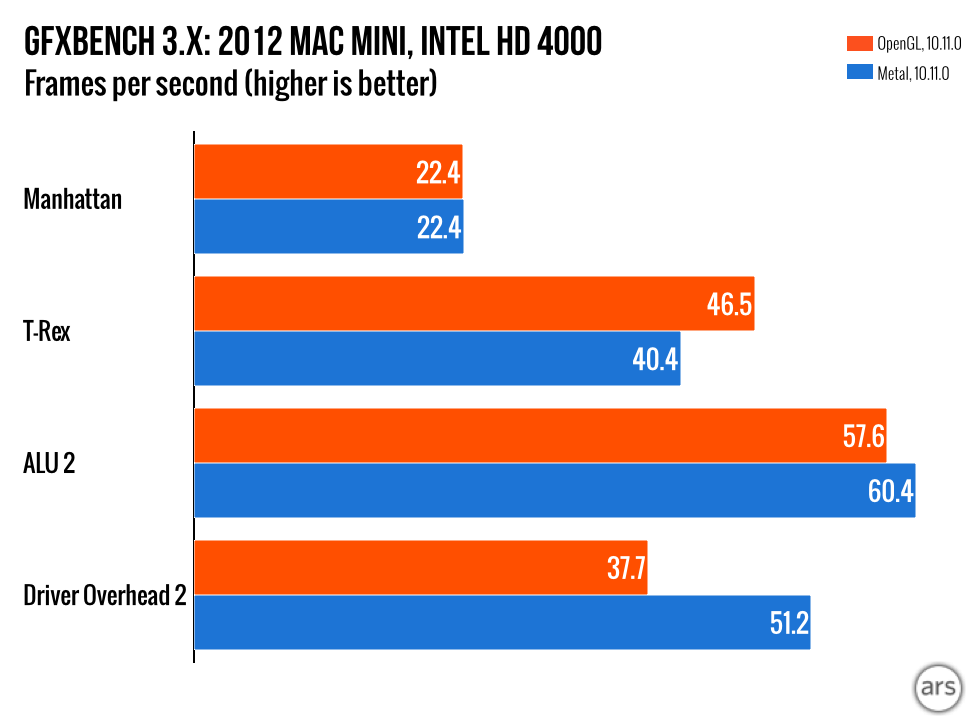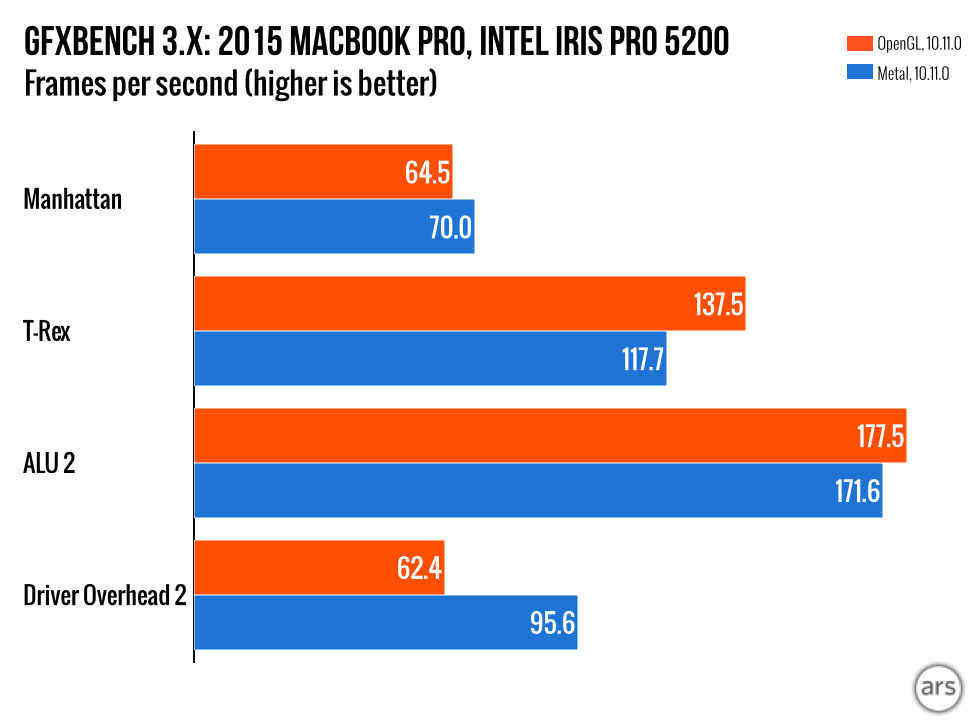 Manhattan test scores were also generally in the favor of Metal instead of OpenGL but it was more noticeable on faster GPUs such as the Nvidia 680MX.
So from these results, it's pretty certain that Metal API is pretty much pointless on older GPUs such as the HD 4000 or HD 5300 but when it comes to faster GPUs, it showed great gains in the tests that Metal is supposed to be for. Metal isn't an API for everyone or for everything and in many cases OpenGL still performs better.
The full benchmark can be seen HERE.
---
Openly admits his dislike of all things Apple and is a complete Android fanboy. Whenever he looks at something touch enabled or VR, be prepared for a massive geek out. Loves spending his free time experimenting with various Android ROMs.
Join the Conversation
Load Comments