R9 Fury X Tails the GTX 980 Ti in Recent GTA V Benchmarks
Radeon R9 Fury X is out in the wild and the early benchmarks show how it fares against the likes of GTX 980Ti and GTX Titan X.
AnandTech recently reviewed the said GPU and benchmarked Grand Theft Auto V running at different resolutions and graphics settings.
Before we head into discussing the benchmarks, do note that for 'Very High' quality, all graphics settings are turned to the highest settings with 4x MSAA. As for 'High' quality, all the settings remain the same with MSAA turned off: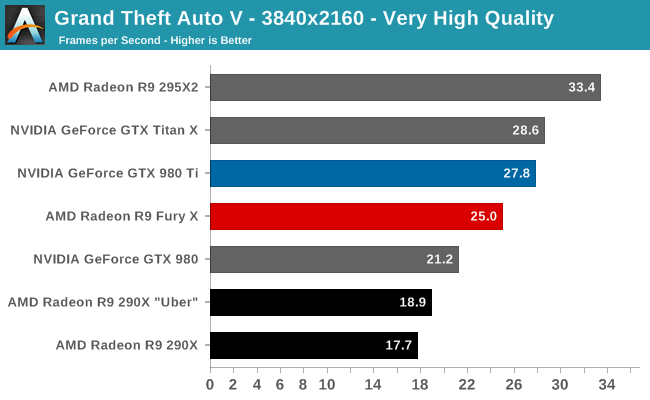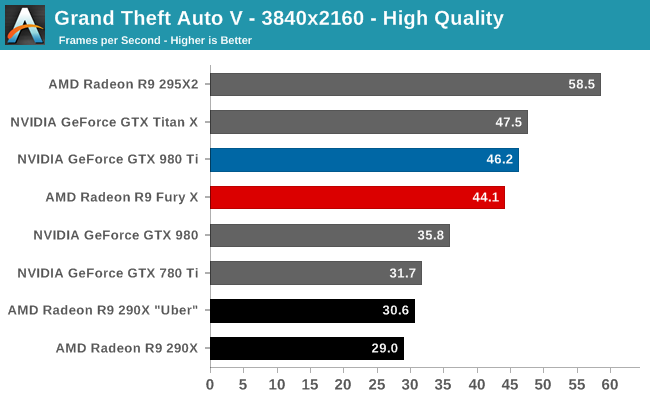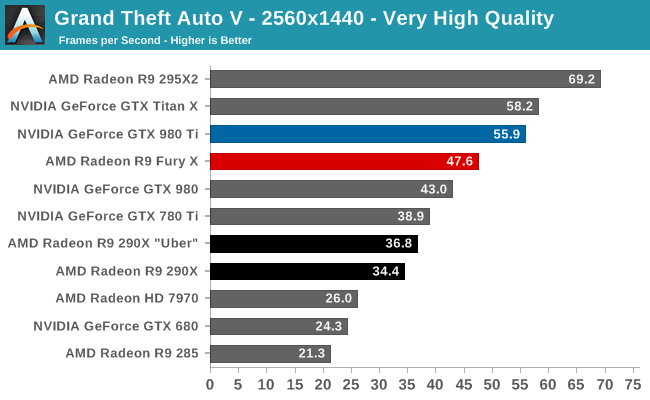 As evident from the benchmarks, at 4K, the R9 Fury X lags behind GTX 980 Ti by 10%, whereas, at 1440p the difference increases upto 15%. It should not come as a surprise, but a single GPU is not sufficient to play the game at highest settings on 4K resolution.
When we shift to 99th percentile; the R9 Fury X, once again, lags behind the GTX 980 Ti by 26% at 1440p and by 40% at 4K resolution.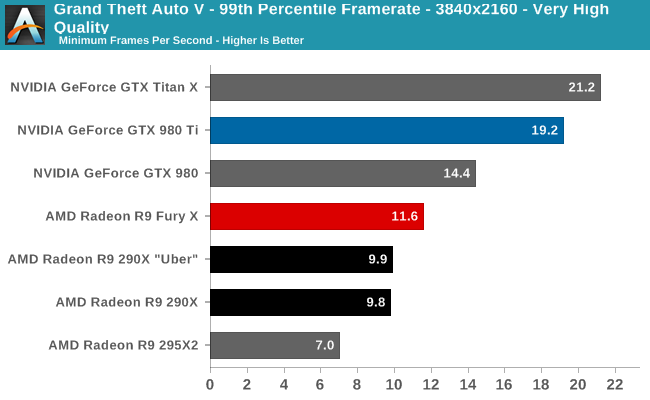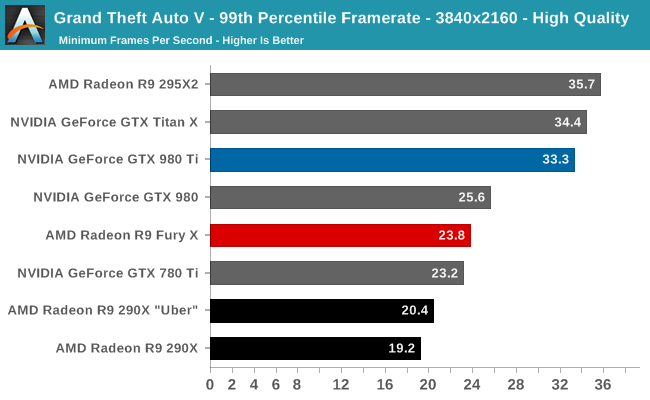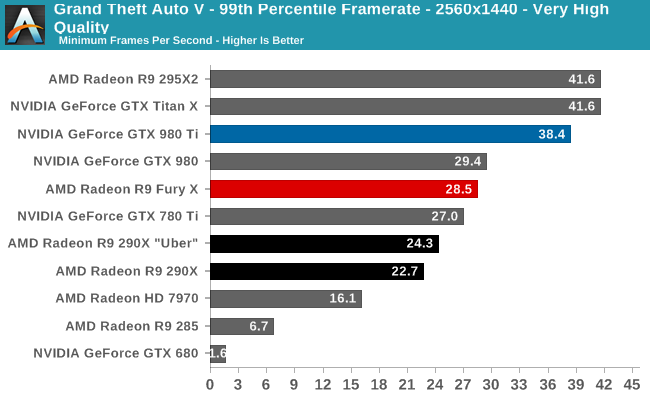 The results we are seeing here can be attributed to the fact that GTA V is a VRAM dependant game and Fury X boasts only 4GB of VRAM as compared to 6GB on the GTX 980 Ti.
What do you make from these benchmarks? Is it Team Green or Team Red for you? Let us know in the Comments Section below.
---
Arslan is one of Techfrag's regular news writers. When not digging out news stories, he is found buried nose deep in fantasy novels, wasted listening to dubstep, or raging against Xbox Live kids. Need I say more?
Join the Conversation
Load Comments
Subscribe to our newsletter