New Retina MacBook Features in Early Unboxing Video
While Apple's new 12-inch Retina MacBook is slated to arrive on April 10, a Vietnamese blogger associated to the site Tinhte.vn has been able to get his hands on the device a little earlier.
He has shared unboxing video and photos of the brand new MacBook. It is hard for us to translate the voice over from Vietnamese to English but the visuals allow us to take a glimpse of the of the new MacBook embodied in silver shell. We can pragmatically observe the design of the device along with its USB-C adapter, and the edge-to-edge keyboard.
We couldn't latch onto the MacBook but let us remind you the new device was announced just last month and will be released in the second week of this month along with Apple's wearable tech.
What is so special about this brand new MacBook are its dimensions. This is the most slimmest MacBook ever produced by the Cupertino company. The device is just 13.1mm thick and 0.9 kg heavy.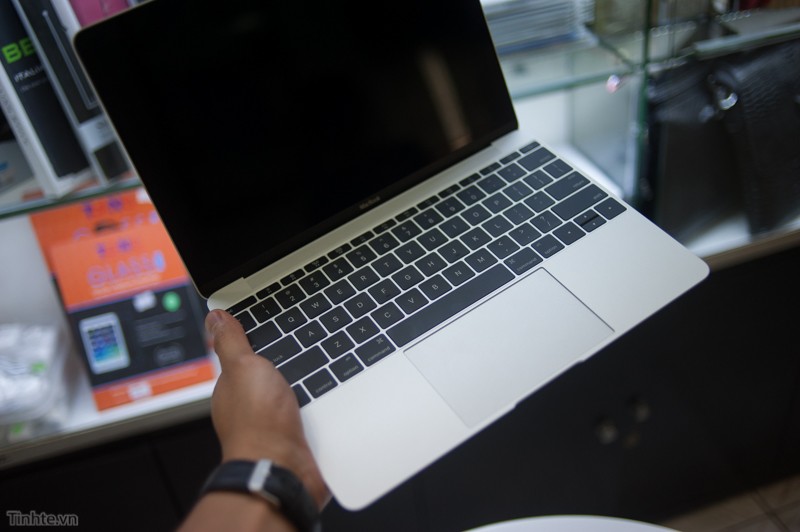 The brand new MacBook will be unveiled in three versions based on the processor attached and storage capacity. MacBook with 1.1GHz and 256GB memory will be priced at $1,299; the one featuring processor with clock rate of 1.2GHz and 512GB storage will cost buyers about $1,599; the third and last version will come with turbo-chargeable 1.3GHz processor and Intel HD Graphics 5300 GPU and its price has not been disclosed until now.
Aside the specs, MacBooks will come in different colors: silver, gold and space gray . As per the statistics provided by Primate Labs' Geekbench test suite, Apple MacBook's base model scores 1,924 point when tested for the single core operations, while the score it stands out for multi-core operations is 4038 points. Which lists it just below the company's upper-tier MacBook Air circa 2011.
---
Abubaker Zahoor writes on diverse topics with special interest in innovations, tech-ethics, and inter-and intra- organizational business relationships.
Join the Conversation
Load Comments
Subscribe to our newsletter