LG G4 Note Looks Impressive In Alleged Leaked Images
Although launch of a flagship device from LG this year is more than expected, but will LG G4 Note variant of this flagship also be unveiled in 2015? This questions has been given rise by apparently leaked photos uploaded by one of the XDA Developers member.
If we look at the rear of the phone, we find something which can be either an antenna or a stylus. According to the sources, if the pictures found are legitimate, the device may come with TV antenna if it is launched in Korea. On contrary, if it is a US release then there are good chances that the device will feature a stylus.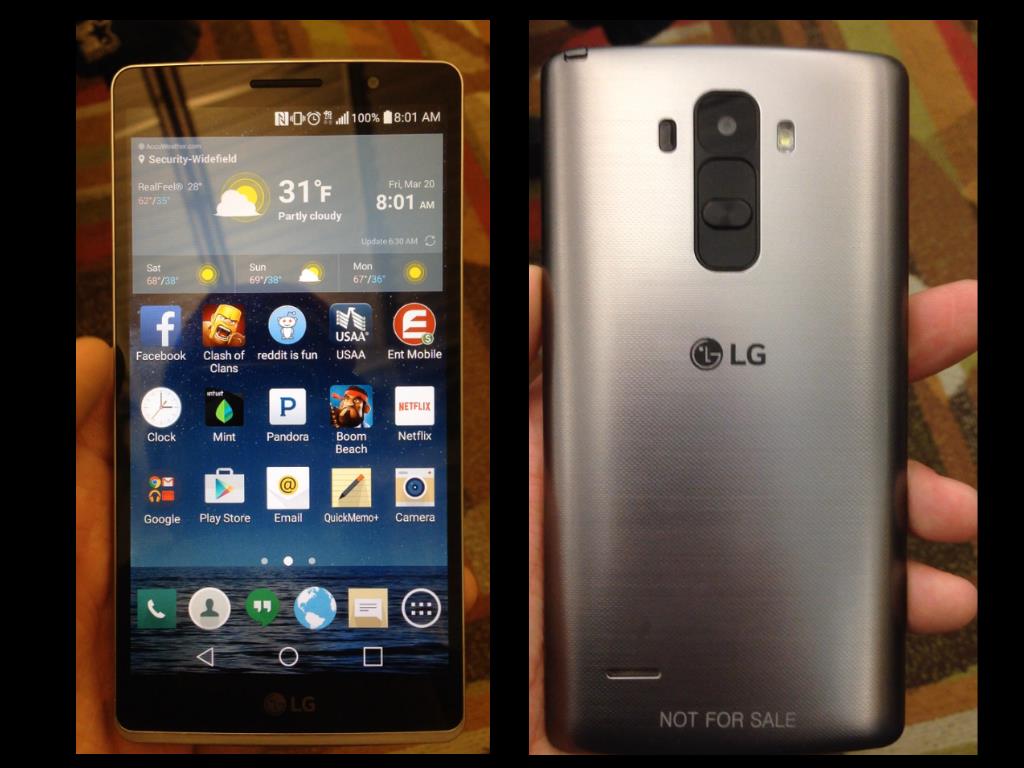 The pictures also reflect that the G4 Note will be featuring a metal body. This is also questionable because people are curious why would LG build this device with expensive metal, while its flagship G4 with polycarbonate casing?
The simple answer is that LG probably realized that they could not unveil the G4 on the set launch date if they try to use computer precision control (CNC) equipment which is used for the purpose of manufacturing metal cases.
Whatsoever, it appears as the new comer will have couple of similarities with last year's G3: camera flash, speakers and power button will retain their positions. Slight changes in these components are of the shape — G4 Note's camera is squarer and power button is slightly rounded.
As for as the controversy over antenna or stylus is concerned, latter seems more probable because LG has reportedly filed a patent for the name "G Pen." This filing fairly hints that the name must be for a stylus. Similarly, the name G4 Note shows intentions of LG to challenge Samsung's Galaxy Note with its phablet.
The XDA member, with username s3rv1cet3ch who revealed the photos, also claims that the device is already being tested on T-Mobile's 4G LTE network. The alleged images further suggest that the device might be running Android 5.0.2 Lollipop. The informative XDA member further says that some bugs have been found with the device under the most latest Android operating software.
If you have something to add up to this story, share with us.
---
Abubaker Zahoor writes on diverse topics with special interest in innovations, tech-ethics, and inter-and intra- organizational business relationships.
Join the Conversation
Load Comments
Subscribe to our newsletter