The XPS 13 is Dell's Thinnest And Lightest Laptop Ever
Dell is not known for making sleek laptops but this time the company has gone one step further in establishing its reputation as sleek laptop manufacturer. Dell presented its new laptop dubbed XPS 13 at CES 2015, which is the company's thinnest and lightest laptop ever.
Dell has used clever yet sophisticated techniques to reduce the size of XPS 13. Using these engineering techniques, the company has managed to put a 13.3-inch display in an 11-inch laptop frame.
While the specs are almost same as you would find in every latest laptop, the actual selling point of XPS 13 is its great design — surprisingly large screen in a thin frame. The borders around 13.3-inch display are very slim, and it appears that other PC makers will also follow this small-border trend started by Dell to make their laptops slimmer.
Just like smartphone users prefer small bezels, laptop users will also love a screen with slim borders. It is like that phone made by LG that has no bezel and gained popularity on the sole basis of it.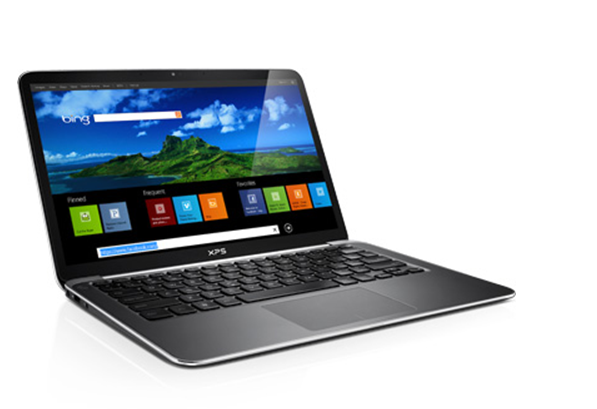 Folks at ComputerWorld managed to get hands-on experience with Dell XPS 13 at CES. In comparison to Lenovo ThinkPad X230, which weighs around 1.5KG, Dell XPS 13 felt very lightweight. On paper, it weighs a bit more than 1KG, which is super-light for a 13.3-inch laptop.
The unit presented at CES had a touchscreen with a resolution of 2,560 x 1,440. It ran Windows 8.1 smoothly, and applications like Microsoft Office loaded in seconds.
Dell XPS 13 is powered by fifth-generation Core i5 chip based on the new Broadwell microarchitecture. So Broadwell also helped Dell in reducing the size of laptop by its microarchitecture chip. Moreover, this Broadwell chip outperforms almost all of the processors that are currently found in the laptops.
Dell claims a 15-hour battery life which is too good to be true for a laptop this thin. Practically, laptop battery life barely extends 10 to 11 hours. Moreover, Intel says that Broadwell chip is able to provide 11 hours of battery life as a rough estimate. So only a 15-hour battery test will prove Dell's claim.
However, Dell also offers an accessory that extends the battery life to 6-7 hours on top of the 15 hours it claims.
The downside (for me) is that there is no SSD. The 128-GB model comes without a touchscreen and costs around $799. Yes, the price tag is justified for the superior design and performance XPS 13 offers, but I think a laptop should have an SSD.
The laptop offers 3.0 USB port so that you can plug in external hard drives and transfer data at a very high speed. Dell had to do some tradeoff in order to keep prices affordable.
A fully-loaded model of XPS 13 that will have a touchscreen and probably more storage could cost more than $1000.
---
Computer Science student with interests in latest trends in technology, latest news about tech companies, startups, smartphones and football!
Join the Conversation
Load Comments
Subscribe to our newsletter