CES 2015: These Robots Can Do Your Household Chores & Keep You Entertained
Crazy gadgets and mindboggling technology – this is what Consumer Electronics Show (CES) is all about! CES 2015 ended with a lot of surprises, ambitious projects, and all in all a great event.
One of the most fascinating things featured at CES 2015 aside from smartphones, notebooks, and wearable-tech is a wide array of robots. These robots can not only prove their prowess at beer pong, but can also teach children and even take care of elderly folks.
Here are our top five picks of some amazing robots that literally stole the show!
1. Versaball: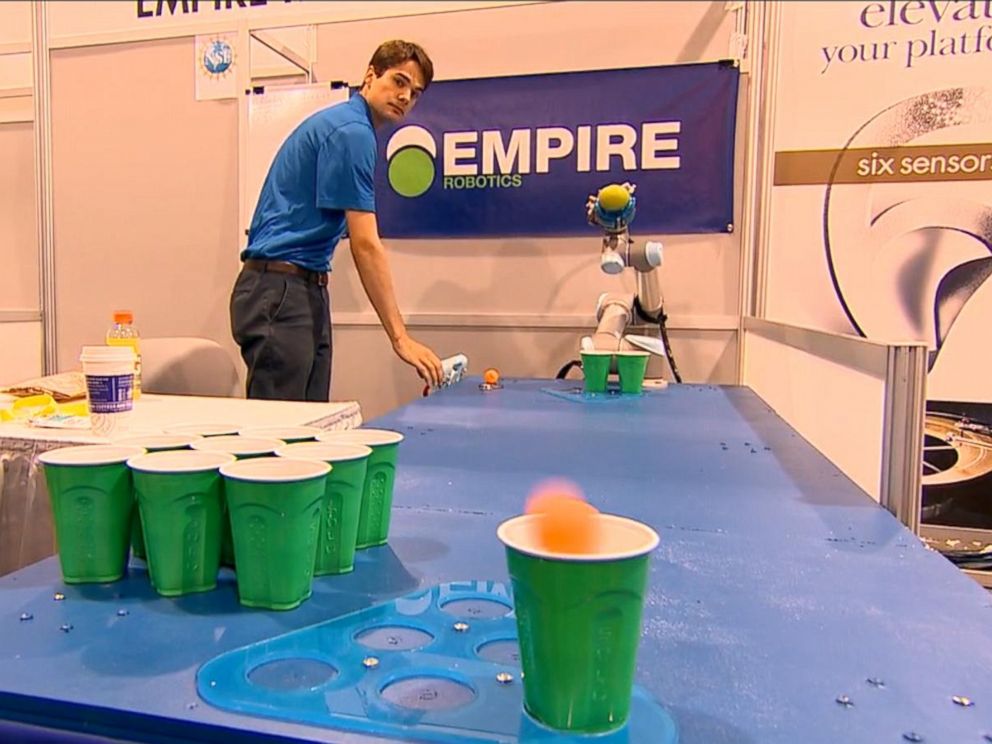 The first robot found at the Empire Robotics Booth is able to beat humans at a game of beer pong with ultimate prowess. While it is unable to perform usual household chores, bring it to a party and you're the ladies' man, though I wouldn't count on my chances with the robot around.
2. The Furo-i Home

The second robot dubbed Furo-i Home by the South Korean company Futurebot is able to teach young children to some extent and take care of elderly folks. Furo-i Home has built-in health check software and can detect basic ailments, like a fever, and send a text message to family members in case of an emergency.
In addition to this, this robot is also capable of waking up people. Setting consumers back a hefty $1,000, there is no concrete release date, but the company is looking forward to ship around 10,000 units by the end of 2015.
5. Toshiba's ChihiraAico Robotic Receptionist

ChihiraAico is Toshiba's concept robot created with the goal to "achieve real heart-warming communications with human-like facial expression and with any possible body language." Toshiba engineers have programmed her to speak in English or Japanese, and even entertain you with her singing capabilities.
The realistic robot has quick, and smooth humanoid body movement thanks to a pneumatic drive system created in collaboration with the Shibaura Institute of Technology. Toshiba hopes this futuristic robot will be used in the service and healthcare industries.
4. Ozobot

If you want to learn coding in a fun and intuitive manner, this small robot is for you. Designed by a California-based startup, Ozobot can be programmed to move around, dance or even play via color code patterns called OzoCodes.
Programming the Ozobot is relatively simple based on four colours — black, green, red and blue, where different sequences elicit different responses. You draw lines in color on white paper and Ozobot will trace and navigate the pattern depending on the colour sequence you've drawn.
The robot seems to a pretty effective gadget to familiarise kids with the basics of coding.
5. The Bocco Kids' Robot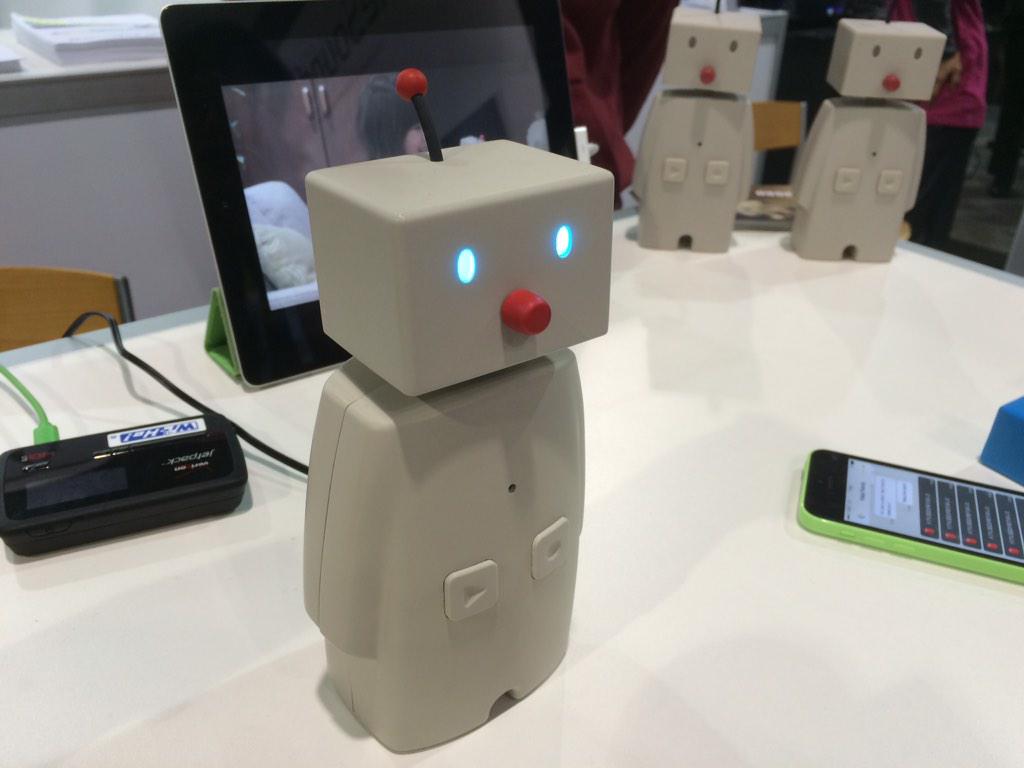 Lastly, the third robot is dubbed Bocco and is designed to bring "families close together." With Bocco, users will be able to send a voice message to their family members followed by receiving a voice reply. This is not all! Bocco is also capable of telling who in a family is out of the house or their arrival notifications. Seems like a better options than the one playing beer pong, no?
If you could get a chance, which of these would you like to have for yourself?
Thanks, ModernReaders and ABC News.
---
Arslan is one of Techfrag's regular news writers. When not digging out news stories, he is found buried nose deep in fantasy novels, wasted listening to dubstep, or raging against Xbox Live kids. Need I say more?
Join the Conversation
Load Comments
Subscribe to our newsletter