Office For Mac and Android, Office 16 For Windows 10: All Coming Before Spring 2015
Microsoft is hard at work these days. Apart from releasing apps for Android and iOS, and working on new security and interactive features in Windows 10, they are also developing their next version of Office, which is expected to come in spring 2015.
The company had previously stated that some server applications will be released in calendar 2015, but they didn't specify when in 2015. It has now been confirmed by the sources of ZDNet that Microsoft will not be releasing client and server applications of next Office separately, but they will be coming together and are supposed to arrive in the second half of 2015.
Just like Microsoft has recently published new apps for Android and iOS, they will also be releasing their Office suite for Android tablets and Mac computers.
The version of Office for Android is expected to be released in November this year. While the public preview of Office for Mac will be released "soon", the final release is reported to arrive in early 2015.
Chinese site cnBeta posted several screenshots that are believed to be the upcoming version of Office for Mac:
Here are some more screenshots of Outlook client for Mac as leaked and posted by MacRumors: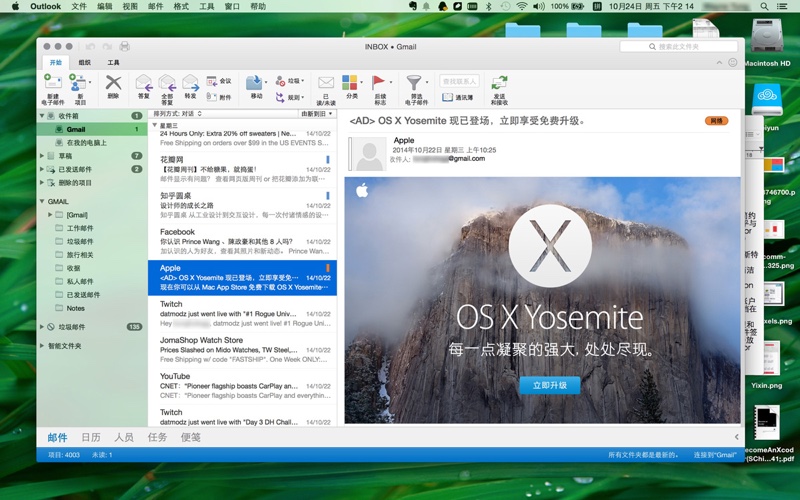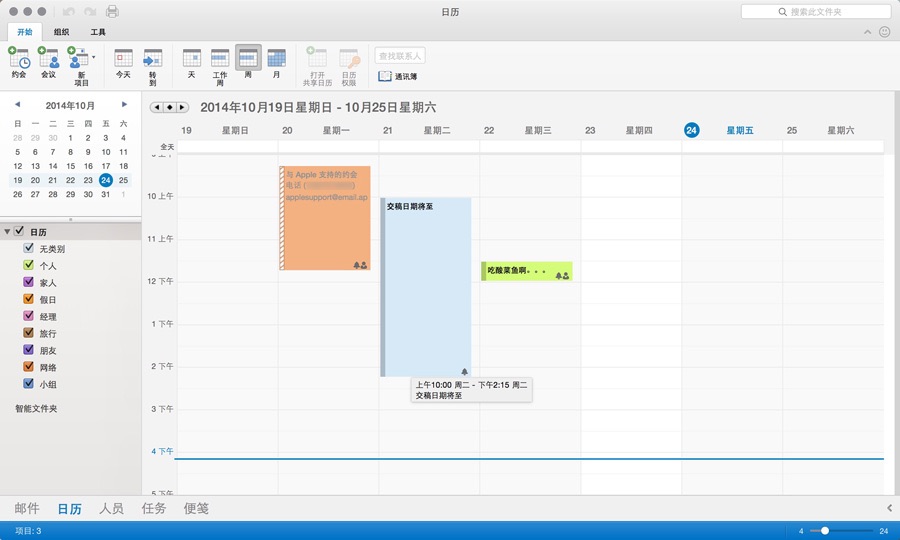 These screenshots suggest that the design for Mac version is aimed at unifying the Office experience. It will help the users switch easily between platforms, instead of seeing a whole new interface of Office in Mac as compared to Windows.
Microsoft is testing Office 16 internally and externally with the help of private testers as well. The code is also being shared at large scale to find and eliminate bugs as early as possible.
Microsoft's General Manager of Office and Office 365 Marketing Julia White confirmed earlier this week during a session at Tech Ed Barcelona that Office 16 client and server applications are supposed to launch in the second half of 2015.
Almost all the applications of Microsoft are being renewed. Being a CS student, I am concerned about the next version of Microsoft Visual Studio and urged to see what new does Microsoft have to offer to developers.
---
Computer Science student with interests in latest trends in technology, latest news about tech companies, startups, smartphones and football!
Join the Conversation
Load Comments
Subscribe to our newsletter